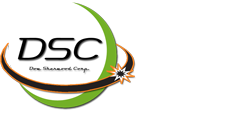 About Us
Mr. Sherwood opened his first Village Inn in 1961 in Tampa. It became his hangout. It also became the breakfast place for Tampa Bay business people and politicians, for tourists, for the Cincinnati Reds, and for New York Yankees owner George Steinbrenner, who loved the pancakes and maple syrup, and felt that way about Mr. Sherwood too.


Village Inn Clearwater
Our Village Inn Clearwater restaurant is conveniently located close to:
. West Field Country Side Shopping Centre
. Sam's Club
. Home Depot
. Clearwater Marine Aquarium
. Bright House Networks Field
. Clearwater Beaches
. Clearwater Threshers Baseball
. Crest Lake Dog Park
. Largo Central Park
. Jack Russell Memorial Stadium
. Tampa Bay SUP Stand Up Paddling and Kayaking
. Heritage Village
. The Francis Wilson Playhouse
. Murielle Winery
. Ruth Eckerd Hall
. Encounters with Dolphins
. Sunset at Pier 60

Please come by before or after visiting these Clearwater locations.